Logo
Immerse yourself in the Mediterranean lifestyle at Lake Garda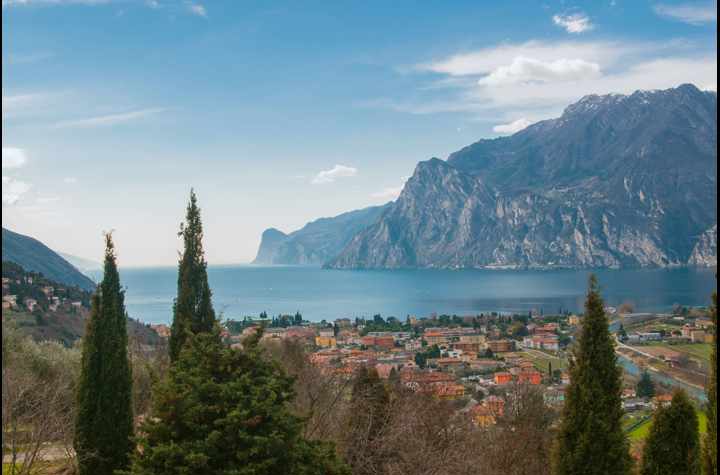 Free cancellation or change up to 24 hours before the tour.
The experience
Duration: 6 Hours


Fancy some dolce vita? This includes an aperitif with homemade antipasti on a farm high above Lake Garda, and a bracing boat trip to the fishing village of Limone, where one of the locals will let you in on some of the secrets of the village, and where you'll have the opportunity to taste their delicious limoncello liqueur at a "limonaia".
Private transport from Bolzano with the service of a rental car with driver
Aperitif and Mediterranean finger food with a stunning view
Take a boat trip across the lake and - if you feel like it - a dip to cool off
Guided tour of Limone with limoncello-tasting
Description
Experience picturesque Lake Garda from all perspectives: the culinary, the active and the cultural. We will take you to a location that is a real insider's tip, where you can enjoy refreshing drinks and delicious snacks overlooking the lake. You can immerse yourself even more deeply in the southern way of life on the boat that will take you from Torbole to Limone. There you will learn all sorts about the history, culture and peculiarities of the region from our soulmate, before plunging into the world of limoncello at a "limonaia" a few kilometres further on.
Included services
Private transportation from Bolzano
Guided experience with Soulmate 
Boat trip Limonaia tour with limoncello tasting
Additional information

Participants: up to 6 people
Languages: German, English, Italian
Address
Limone Sul Garda, Brescia, Italien
Location / Meeting point
Meeting point: Bus station Bolzano South
Parking
Bus station Bolzano South
Train stations and bus stops
Bus station Bolzano South
Give this experience as a gift with a voucher box
Simply choose in checkout from the additional offers the voucher box to receive the voucher in a gift box.
What is in the voucher box? Only the best of the best - exclusive, high quality and carefully put together for you. From the packaging material to the experience.
Value voucher: printed on environmentally conscious paper
Card holder: decorative element made of wood, manufactured in South Tyrol
Description: step-by-step instructions on how to redeem the voucher
Find a voucher now