Logo
The culture of South Tyrol's Rhaeto-Romanic minority up close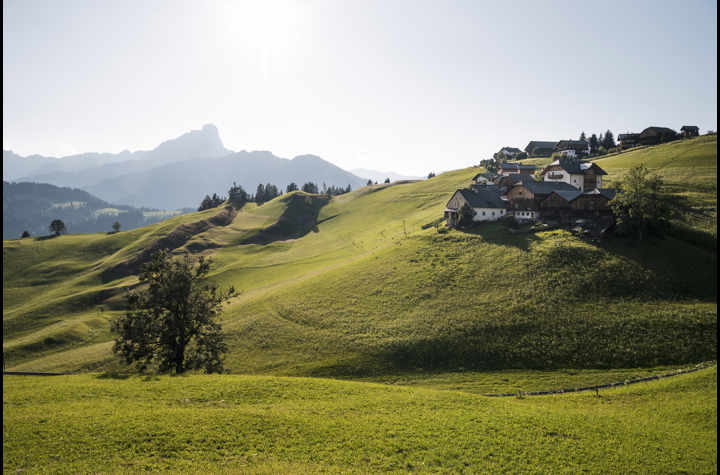 Free cancellation or change up to 24 hours before the tour.
The experience
Duration: 1 Day


Gain an insight into South Tyrol's oldest culture, one of Rhaeto-Romanic roots, which has had a lasting influence on the local culture and way of life. In the Val Gardena and Val Badia valleys you will see typical buildings, hear the Ladin language, and get a sense of the originality of these people and their enduring bond with the mountains.
Get to know the cradle of South Tyrolean culture
Immerse yourself in the landscape, culture and tradition of the Dolomites' Ladin people
Take a crash course in the Ladin language
"
Certified tour guide, author and expert on the Dolomites and Ladin culture. I will take you on a journey of discovery through the backgrounds and peculiarities of landscape, culture and tradition. Look forward to many exciting encounters.
Description
With our soulmate Anneliese, you will set out along a high trail at 1,500 m a.s.l. in a quest to find out about the over 2000 year old culture that is still lived in the heart of the Dolomites to this day. You will explore "Viles" - the traditional rural hamlets offering architectural and cultural solutions for self-sufficient families -, take a look at Ladin cuisine and visit our soulmate's favourite place: the Chapel of St. Barbara, on a rocky outcrop high above the commune of La Val/Wengen. Along the way you will learn a word or two in the Ladin language.
Client requirements
Hiking boots
Warm, weather-resistant clothing
Included services
Private transportation
Guided experience 
Ladin language mini-course
Additional information
Starting point: in front of the main entrance of the train station Brunico at 9:00 am.End point: after the experience you return to the starting point.
Participants: up to 4 people
Languages: German, English, Italian
Address
Via Europa, 39031 Brunico, Autonome Provinz Bozen - Südtirol, Italien
Parking
Parking at the train station
Train stations and bus stops
Brunico train station
Give this experience as a gift with a voucher box
Simply choose in checkout from the additional offers the voucher box to receive the voucher in a gift box.
What is in the voucher box? Only the best of the best - exclusive, high quality and carefully put together for you. From the packaging material to the experience.
Value voucher: printed on environmentally conscious paper
Card holder: decorative element made of wood, manufactured in South Tyrol
Description: step-by-step instructions on how to redeem the voucher
Find a voucher now