Logo
Drawing workshop with artist Peter Senoner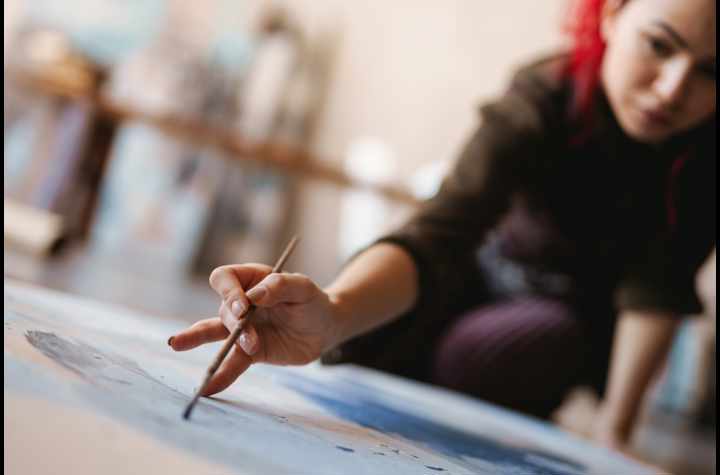 Free cancellation or change up to 24 hours before the tour.
The experience
Duration: 3 Hours


Even just an intention to draw something requires you to take a very close look at it. Discover nature through drawing together with the artist Peter Senoner, and find out for yourself what effect even small changes in perspective can have. So grab your pencil, open your eyes - and off you go!
Activate your own creative side
Learn the technique from the artist himself
View nature from an unusual perspective
"
What freedom can be greater than that of the artist? With the simplest means such as pencil and paper, material and paint, create a new cosmos in any place in the world. Adventurous, poetic and imaginative, artists as world inventors.
Description
Learn the craft from a professional: on the basis of his drawings , our soulmate will introduce you to different drawing techniques, which you can then try out yourself step by step to create your own work of art. The use of nature as a template allows us to explore the world from a different, unusual perspective - and it can be revealing. Here you can look forward to some time-out from rational thinking and get creative!
Client requirements
Other drawing materials according to personal preferences (colors, pencils, pens, etc.)
Included services
3 sheets approx 68x98cm 
high quality Fabriano drawing paper 
Wooden boards as drawing pads
Additional information

Participants: up to 6 people
Languages: German, English, Italian
Address
Fundneyt, Lajen, Autonome Provinz Bozen - Südtirol, Italien
Location / Meeting point
The studio is located near Klausen, you can find it on Google Maps. Freeway exit Klausen, state road 242 direction Gröden, after 3,9 km entrance on the left, follow the sign SENONER. (driving time 5 min). Peter Senoner Studio Fundneythof | Albions/Grödenerstr 39 | 39040 Lajen/Klausen (BZ) | Italy
Parking
Parking spaces available
Give this experience as a gift with a voucher box
Simply choose in checkout from the additional offers the voucher box to receive the voucher in a gift box.
What is in the voucher box? Only the best of the best - exclusive, high quality and carefully put together for you. From the packaging material to the experience.
Value voucher: printed on environmentally conscious paper
Card holder: decorative element made of wood, manufactured in South Tyrol
Description: step-by-step instructions on how to redeem the voucher
Find a voucher now