Logo
SilberQuarzit® Meditation UNESCO Nature Edition at the most powerful lake of the Dolomit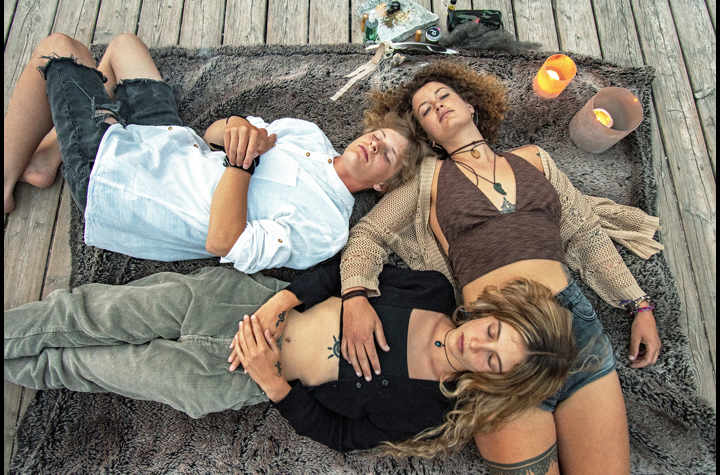 The experience
Duration: 1.5 Hours


Do you know these situations: recurring attacks from outside? Constant discord in your own environment? Family pressure? Disputes? Treat yourself to a moment of peace in the middle of the Dolomites at the breathtaking Braies Lake. Kornelia Schwitzer guides you through one of her unique SilberQuarzit® meditations with healing chants and binaural beats, specially created by South Tyrolean artists. Find inner peace with yourself and your surroundings in the candlelight and soothing atmosphere on the jetty of the lake.
SilberQuarzit® Meditation with High Alpine Incense
Fresh mountain air at the Braies Lake
Candleligt and primal stone tea
"
In me beats a South Tyrolean heart. Born and raised in one of the most beautiful countries in the world, I was shaped by nature, especially by the mountains and forests. My strength is to help people in difficult or special situations to let go of old thought patterns and to replenish themselves with strength and joy. For this I use ancient healing traditions, the healing power of wild herbs, touch and laying on of hands, as well as ancient breathing ceremonies combined with modern electronic music.
Description
Kornelia Schwitzer helps you to find yourself with her unique SilberQuarzit® meditation, which is used in combination with incenses of resins and herbs from the Pfitsch Valley, to come into peace with your surroundings and to be strengthened and clear for future situations. Afterwards you can enjoy a cup of primordial tea in the calming atmosphere of the lake and get to know Kornelia personally even better.
Client requirements
Warm & weather resistant clothing
Cancellation fees
7 calendar days to 48 hours before tour: 20% of the ticket price
Within 48 hours before tour: 100% of the ticket price
No-show: 100% of the ticket price
Additional information
Meeting point on the jetty of Braies Lake
Contraindications: PSYCHEDELIC BREATH® is a powerful breathwork practice not recommended for the following conditions/situations: Pregnancy, epilepsy, hypertension, cardiovascular disease,high intraocular pressure, clinical anxiety or panic attacks, psychosis, history of stroke, recent surgery (wounds, fractures that are still healing). By purchasing a ticket, you confirm that you have none of the contraindications and are completely healthy.
Participants: up to 12 people.
Languages: German, English, Italian
Address
M3RM+H7 Prags, Autonome Provinz Bozen - Südtirol, Italien
Location / Meeting point
Meeting point on the jetty of Braies Lake.
Parking
Reduced Parking. Book your ticket online and secure a parking space: https://www.pragsparking.com/en/
Train stations and bus stops
From Villabassa with line 442 From Monguelfo with shuttle service 439 (operating only from July 10 to September 10) Attention. Tickets must be purchased online. https://www.prags.bz/en